Services Business Division

Cerebra Middle East launches its Services Business Division
Cerebra Middle East has launched a new Services business division, C-Serve (IT Services), as it continues to evolve its IT Solutions model as part of wider strategic growth plans.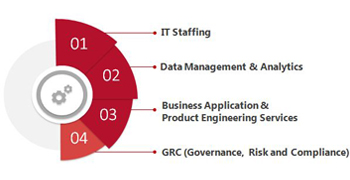 ---
C-Serve the software services arm of Cerebra , provides a range of complementary Services, business solutions, as well as consultative services and products, that sit alongside Cerebra core offering. Launched in response to growing demand from the business clients, the new business division will see Cerebra diversify its offering and expand its remit into technology incubation and the creation of a suite of commercially-focused business solutions.
Asit Ahuja, Cerebra Middle East Managing Director and CEO, said: "This is a milestone for Cerebra Middle East and reflects the strategic direction of the business. Our aim is finding the best ways to solve our clients' challenges, by introducing a wider range of solutions and technologies to sit under one roof with our offerings, we are equipped to support our clients in a more holistic way."
Each solution within C-Serve is underpinned by unique technology solutions, and focuses on taking a new approach to solving clients' core challenges around cost, time, resource, risk and reputation. C-Serve Services includes ERP Solutions, Data Management & Business Intelligence, Application development and product engineering services, IT Staffing, GRC (Governance Risk & Compliance