Services Business Division
Cerebra Middle East expands its portfolio with ERP software from FOCUS Softnet
C-Serve (CME Service division), an expert in the distribution of Information and Communications Technology product solutions in EMEA & emerging markets.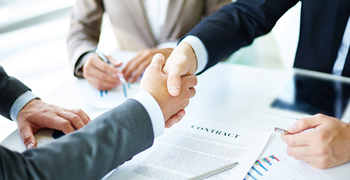 ---
C-Serve has made a strategic expansion of its portfolio into the ERP services space, powered by Focus Softnet Global which is an innovation driven ERP business solution company. C-Serve's recent agreement with Focus softnet ensures delivery of cutting edge ERP offerings encompassing Middle East & North Africa Regions.
"Focus Softnet commands a huge market share in the global ERP solutions spectrum, providing C-Serve (CME services division) the much required impetus to foray in to the lucrative ERP space. We are excited and look forward to offering the Focus ERP software solutions to our customers in GCC, with emphasis for our VAR (value-added reseller) partners to bring in innovative ERP offerings for both SMBs and Enterprise segments," said Asit Ahuja, founder, director and CEO C-Serve (Cerebra Middle East).
He added: "From Cerebra Middle East's perspective this partnership will certainly enhance the capability to provide a complete range of ERP solution and services to the regional channel partners and customers. With this alliance we have further strengthened our offering for the growing IT needs. Our channel partners can take advantage of the cutting edge comprehensive solutions that Focus Softnet provides."
According to Mr. Shabeer Abubacker Vice President at Focus Softnet "We are delighted to grow our collaboration with C-Serve in EMEA. We have an exciting ERP Solution range and we are confident that the distributor dealership with C-Serve will help us expand into emerging markets."